Slide Background
Hope and healing
for children who
struggle to eat
Happy Hungry Hippos, LLC, specializes in pediatric feeding assessment and treatment of a variety of feeding disorders. With two decades of experience, I, Charlene Kurkjian, OTR/L am a highly trained occupational therapist who offers comprehensive assessment and treatment to address each child's specific needs.
Some Common Feeding problems include:
Extreme picky eating (eating fewer than 15-20 foods)

Difficulty eating an age-appropriate diet

Difficulty chewing, biting foods, overstuffing, or poor oral control

Poor weight gain

Feeding tube dependence

Bottle or formula dependence

Mealtime tantrums, or mealtimes exceeding 40 minutes

Inability or refusal to feed self

Distress and anxiety with new foods

Inability to adapt to different textures
With the appropriate therapy, your child can develop age-appropriate feeding skills, accept a wide variety of textures and tastes from all food groups, and accept oral calories for appropriate growth. This creates peaceful mealtimes for you and your child.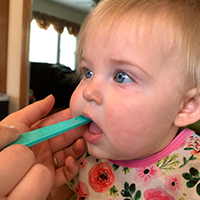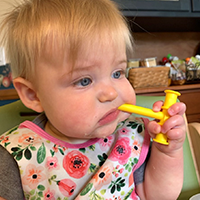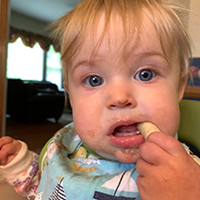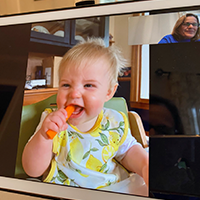 Meet Charlene Kurkjian, OTR, Owner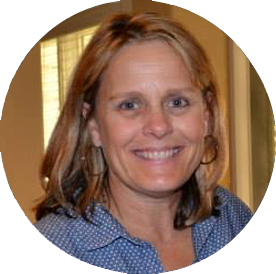 Charlene is a GA state-licensed occupational therapist. She received her degree at Indiana University School of Rehabilitative Medicine and has over 30 years of experience in the field.
Specializing in pediatrics, Charlene has worked in various pediatric settings including inpatient, outpatient rehabilitation, school systems, and private practice. She has received extensive training in the specialty area of feeding and sensory integration. After specializing in feeding for several years at a pediatric outpatient clinic, Charlene opened her own feeding clinic in 2008.
Training and Certifications
SOS Feeding Therapy
Beckman Oral Motor Therapy
CHOA Advance Feeding Competency
Evaluation
oral-motor skills
mealtime behaviors
reaction to food type and textures/sensory difficulties
self-feeding skills and positioning
Further Treatment
development of individualized treatment plans aligned with parents' goals
caregiver education and training in the feeding protocol
sensorimotor therapy
nutritional counseling/education
oral-motor therapy
child behavior management strategies
Located just off the Marietta Square in Cobb Cty, our clinic offers skilled feeding therapy by an occupational therapist.
Mailing Address
1525 Haven Crest Drive
Powder Springs, Georgia 30127
Treatment Location
20 Whitlock Pl Suite 101
Marietta, Georgia 30064
Phone: 404.933.9869
Fax: 866-430-3367
[email protected]